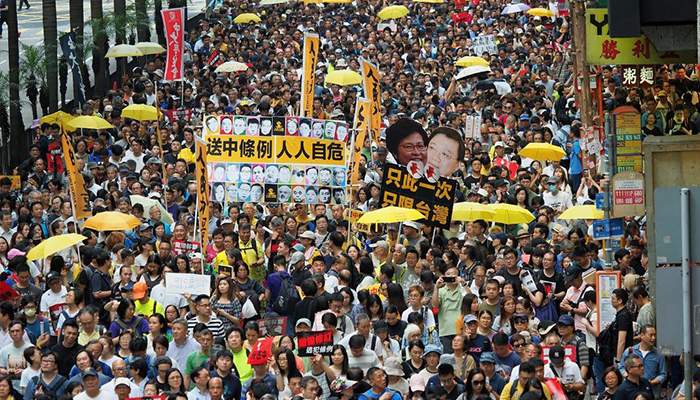 MODES OF ACTIVISM UNDER AUTHORITARIAN GOVERNANCE REGIMES IN THE ASIA-PACIFIC
MACQUARIE UNIVERSITY, SYDNEY, 14-15 NOVEMBER 2019
WITH A KEYNOTE FROM ASSOCIATE PROFESSOR LYNETTE CHUA
Call for Papers
This interdisciplinary workshop brings together scholars with research expertise on activism in the Asia-Pacific to explore how civil society actors navigate diverse authoritarian spaces. Existing research on the role of activism in society tends to privilege "liberal" democracies and the experiences and histories of activism within primarily Western contexts. By exploring social movements' organising and activism across the Asia-Pacific, we aim to demonstrate the limitations of these dominant theories in accounting for experiences across the range of authoritarian governments, illiberal democracies and hybrid political regimes that exist across the Asia Pacific region. The workshop will posit alternative theories of civil society organising and activism with a view to building a nuanced and regionally-specific understanding of activism. We seek to locate experiences from Asia within critical theory and "decolonise" knowledge production through approaches such as the "Asia-as-method" framework.
We welcome papers from a range of disciplines that explore different perspectives on activism in the Asia-Pacific region, seen here as encompassing East, South and Southeast Asia as well as Australia, New Zealand and the Pacific. We particularly invite papers that respond to the following questions:
· What types of authoritarian governance regimes are emerging in the Asia-Pacific region and with what consequences for activism?
· How is activism conceptualised and understood in the Asia-Pacific, and how do these conceptualisations challenge dominant theories of civil society and activism?
· What are the challenges and opportunities for activism under such diverse modes of authoritarian governance?
We anticipate inviting up to 25 scholars and activists for two days of workshops, presentations and discussions. Selected papers will be published in an edited volume. We encourage graduate students and early career researchers to apply.
To participate in the workshop, please send abstracts (max 250 words) and a 100 word bio to Dr. Thomas Baudinette (Department of International Studies; tom.baudinette@mq.edu.au) copied to Dr. Sara Fuller (Department of Geography and Planning; sara.fuller@mq.edu.au) and Dr. Amy Barrow (Law School; amy.barrow@mq.edu.au) with the subject line Activism in the Asia-Pacific. The deadline for submissions is 31 July 2019. Acceptance will be confirmed by end August 2019 and participants will be expected to submit a 3000 word paper no later than 1 November 2019.
The workshop is free to attend but participants will need to cover their own travel and accommodation costs. The workshop will be held at Macquarie University, which is located in North Ryde 15km from Sydney CBD and easily accessible by public transport https://www.mq.edu.au/about/contacts-and-maps/getting-to-macquarie.
Keynote Bio: Lynette Chua is Associate Professor at National University Singapore (NUS) Law School. She is a socio-legal scholar with research interests in legal mobilization, legal consciousness, rights, and social movements. She is the author of The Politics of Love in Myanmar: LGBT Mobilization and Human Rights as A Way of Life (Stanford University Press, 2019) and Mobilizing Gay Singapore: Rights and Resistance in an Authoritarian State (Temple University Press, 2014). Currently, Lynette is writing a monograph tentatively titled, The Politics of Rights in Southeast Asia, under contract with Cambridge University Press.